KRIS MIZZI
You could hear a pin drop in the silent wave that sprawls across the audience when Kris Mizzi begins to sing. His presence both on and off stage projects a unique warmth and a friendly openness which is his way of inviting people into his world with songs that meet them in theirs. 
More than just a few have said that "Kris Mizzi's songs take them to a place they'd forgotten in themselves".  Well crafted stories which draw hopeful and heartwarming wisdoms found in the people and places we experience. 
With a 'strong and gentle' voice, and an art for weaving beauty and truth into the words of each song, Kris Mizzi reaches the hearts of his audiences with performances that are joyful, uplifting, confronting, spiritual, comedic and vulnerable all at once. 
He has been described by other musicians as having 'one of Australia's finest voices' leaving listeners feeling as though they have experienced something truly special.  Poetic lyrics, meandering melodies and 'a voice which truly moves people', along with a unique picking style, Mizzi really is a complete artist and is becoming renowned for his intimate performances and thoughtful songs. throughout the country. 
Kris has spent most of his life dedicated to his work as a songwriter and performer and has been working as a solo artist for over a decade. He is a genuine music lover and this is reflected in his song writing, drawing inspiration from the Contemporary Folk era of the early 1970's. Born in Moe (Gippsland), Victoria, he spent his years balancing life as a travelling musician. 
2017 saw him receive the Troubadour Artist of the Year award which assisted with his first solo EP release. 
2019 saw Kris release his first full length album. 'Some Other Morning' was the result of a year of work captured in one 10 track strong recording. Featuring songs which have become anthems at various Folk Festivals around the country. 
More recently, he has performed as headline act at various Regional Concert Halls, House Concerts and has performed at numerous Festivals around the country where he continues to captivate capacity audiences. His songs have had an overwhelming public response which continues to grow.
Live at The Skylark Room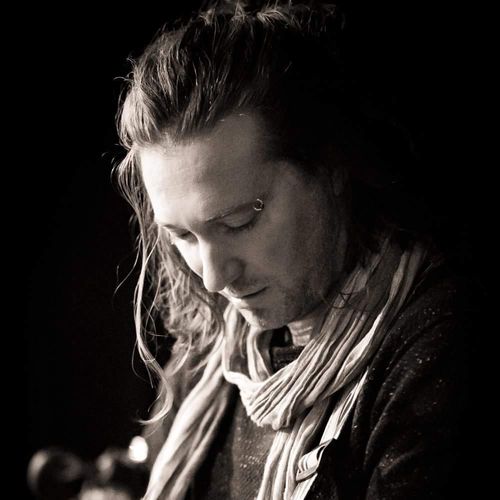 All About Adelaide
Live Review by Lauren Hayes
Live at Spectrum
CONNECTING TO PEOPLE THROUGH INTIMATE SONG
Podcast with 'THE SAINT'